RING 戒指尺寸
请根据以下三种方法测量您的戒指尺寸
In order to help you correctly measure your ring size, there are 3 reliable method we suggest:
Method 1 方法一:
您可以在订购戒指的时候,加购一个TIARA戒指测量圈,我们会先把测量圈送到您的地址,您测量后再给我们尺寸,戒指圈的只能和戒指一起购买,不可单独售卖。价格 RM10 西马 RM15 东马.
You can opt to purchase a Ring Sizer together with your ring order, we will send it to your address first, you can provide the size after measure. This ring sizer can only be purchase together with ring, not selling separately. The price is RM10 for West Malaysia and RM15 for East Malaysia.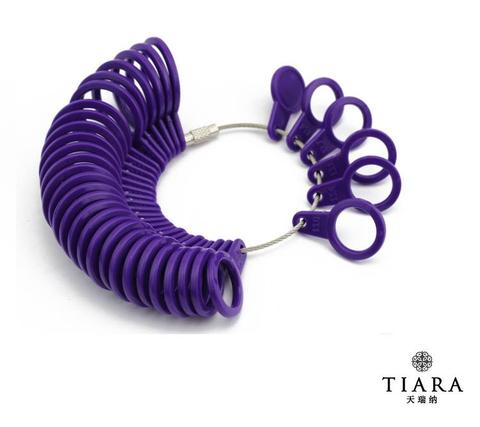 Method 2 方法二:
您可以到附近的金店或者珠宝行测量自己的戒指尺寸,我们使用的戒指号码都是马来西亚通用的香港(HK) 尺寸。
You can visit any goldsmith or jewelry shop nearby to get your finger measured. In TIARA, we use HK RING SIZE which is widely used in Malaysia, therefore you can easily get it measured in any shop.
Method 3 方法三:
如果您目前已经有配戴戒指,您也可以用目前的戒指测量,我们需要您戒指的直径(DIAMETER), 方法如下:
If you already have a ring and would like to know the size kindly meausre the diameter in MM and let us know, illustrated as below: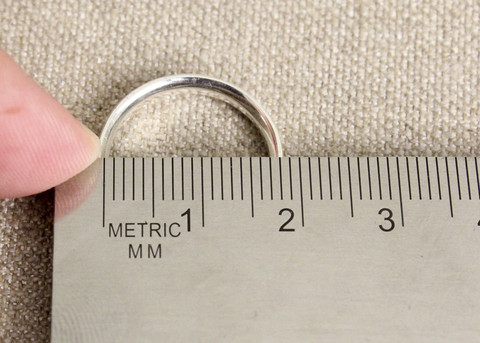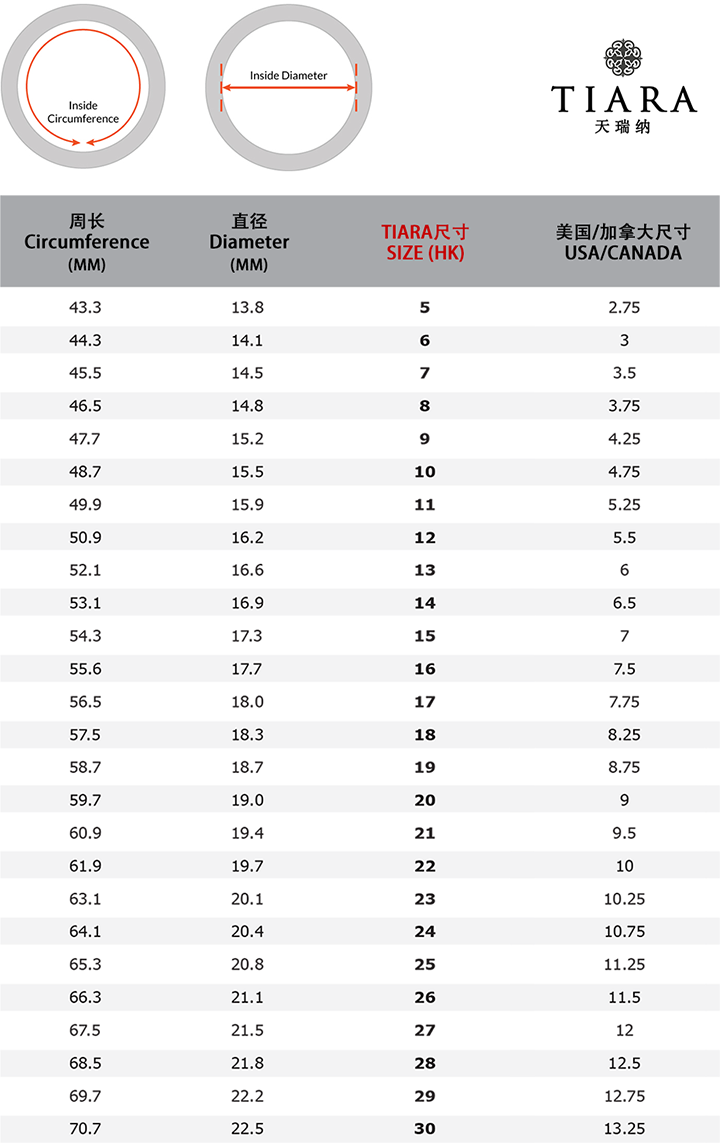 *IMPORTANT 重要:
戒指厚度是不算在直径里面的,图片中的直径为17MM/1.7CM.
Please do not include the thickness of the ring into measurement of Diameter, the ring sample below measured 17MM/1.7CM Diameter.
Please do not hesitate to contact us at [email protected] or +6019-9636333 if you have any problem sizing you finger.